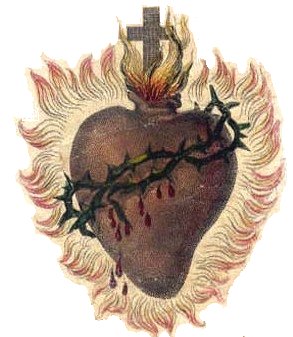 Isn't stability  just what I am searching for?  A safe haven to return to and exist in whilst I have my day-to-day adventures; A cozy home, a loving spouse, and a warm fire to return to after laboring all day in Christ's vineyards.
It is.  It most certainly is.  Having a home, and a community that strengthens me spiritually are two of the desperate desires of my heart.  But I have never thought of them in the same way that Benedict has.
These things are important because I do not have to be anything other than myself.  And, as I can just exist as Michael, Jesus can begin to work on me.  Time heals all things so the saying goes and that is never more true than in the monastery.
Benedict's rules for admission into the monastery had nothing to do with personal qualifications-only desire.  A person only had to display an open heart and a desperate desire to follow the strictures of the monastery in order to join.
Once there, this person, whoever they were, could simply be.  Could simply exist amidst the rules and the company, all of which points toward God.  Orienting their life towards the desperate pursuit of their savior opens the doors of the heart, even just a little, and lets Jesus come in and begin to heal.  And Jesus has eternity on his side.
So it is within the monastery, so it should be with my heart.  Inside the walls of my heart there should be complete freedom to seek after Christ, every little artery and ventricle oriented directly towards my King.
Though the poetry of this is quite nice, it is not true.  My heart is hardly a holy place.  My heart is full of nooks, crannies, and crags.  Surely Jesus has begun to plant to trees and vegetation there, but there is much work left to be done.  The spirit does not intrude, but only knocks.  I must begin to answer the door.
"Some of the wounds are too deep, " I protest, "and they could never be healed!"  The subtext, of course, is that I do not want them to be healed.  I relish my multiple personalities: the weak and frail pilgrim trying to grasp at the hem of Jesus' robe, and the hairy, beefy gladiator, snarling and poking at anything that would disturb my sinfulness.
I can have both things, I suppose, but then I cannot have Christ.  I cannot seek the freedom that comes from obedience, I cannot seek the healing that comes from stability, I cannot truly seek the grace that comes from the cross.
And all the while Jesus sits patiently, waiting for me to open the door of the monastery, my heart, to him so he might begin to rehabilitate me.  Right now, I accept the band aids he offers me to stop the bleeding.  But a Band-Aid will not do while a transplant is needed.  To enter the Kingdom of Heaven I must be restored and renewed, not merely patched over.
Though abundant grace is continually offered to me, I only peck at the first course, content to leave the feast table hungry.  God help me, I am a sinful man!  Oh that I would truly seek the goodness of Christ, the freedom of Christ, the safety of the monastery!  The directness, the purposefulness, the intention there is what will let me open my heart to Jesus! There I can experience true healing!  Oh come, god Jesus, come and clean this sinful man's heart!
Christ with me, Christ before me, Christ behind me,
Christ in me, Christ beneath me, Christ above me,
Christ on my right, Christ on my left,
Christ where I lie, Christ where I sit, Christ where I arise,
Christ in the heart of everyone who thinks of me,
Christ in the mouth of every one who speaks to me,
Christ in every eye that sees me,
Christ in every ear that hears me.
Salvation is of the Lord.
Salvation is of the Christ.
May your salvation, Lord, be ever with us. 
-Michael Van Ness